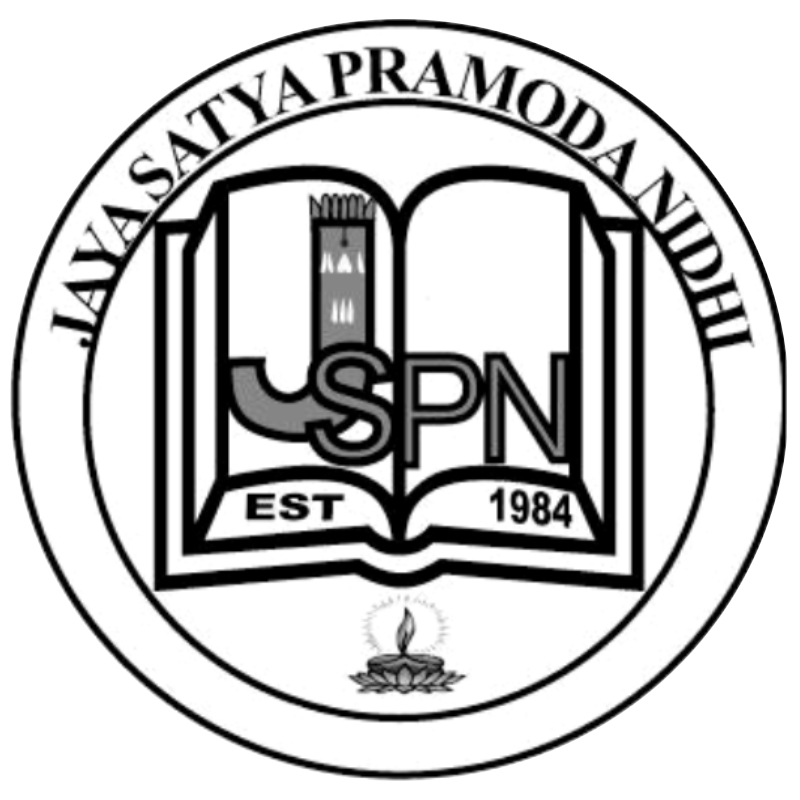 A social wing of Shri UttaradiMath
Founder
| | |
| --- | --- |
| | Jaya Satya Pramoda Nidhi is a visionary initiative started by His Holiness Shri Shri 1008 Shri Satya Pramoda Tirtha Swamiji in the year 1984. |
History
His Holiness Shri 1008 Shri Satya Pramoda Tirtha Swamiji established a corpus fund
"Jaya Satya Pramoda Nidhi" (JSPN in short)
in the year 1984. JSPN is a wing of Vishva Madhwa Maha Parishat (VMMP)/Uttaradimath.
Through this benevolent fund he gave grants to several service activities to help the poor and the needy not limited to granting funds to deserving poor students in order to enable them to pursue their educational goals.
It currently works under the directions and blessings of Shri Shri 1008 Shri Satyatma Teertha Swamiji. JSPN is a not for profit organization and draws on a large pool of volunteers spread across India. The volunteers of JSPN range from youngsters to very senior and experienced professionals from various industries and walks of life. That heterogeneity has helped us to gain broader perspectives as well as get the right focus related to our social service. JSPN has 80G exemption for donations received.
Vision
Strengthen Society by guiding and helping through Education, Career, Social service and Entrepreneurship
Mission
Aide poor, needy and deserving students to achieve their educational goals
Provide scholarship to needy and meritorious students to continue their education
Provide facility to the donor to contribute to pool for higher disbursement
Provide financial aid for economically backward people for self sustenance
Conduct professional workshops for existing employed people to achieve their goals
Conduct Career Workshop for prospective job seekers
Conduct Youth Workshops
Help in finding jobs via referrals and job fairs
Emergency help as well as rehabilitation help during natural calamities like flood
Proactive medical assistance via medical camps
Covid 19 related services (since March 2020)
Planning to start a finishing school